Stacy Dreyfus | Founder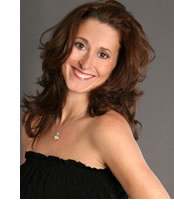 With more than 14 years of experience in sales at companies such as Le Parker Meridian, Ian Schrager Hotels, and Hotel Gansevoort, Stacy Dreyfus has been able to build and expand her own company, Orchid Resorts & Escapes, into one of the most respected marketing and sales groups in the World, with a portfolio of properties that reads like a hot list from Conde Nast Traveler.
While working for Ian Schrager, she was dedicated to the opening of the stylish Hudson Hotel, and subsequently launched the New York Global Sales Office for Ian Schrager Hotels. Stacy then held the position of Director of Sales & Marketing at Hotel Gansevoort in Manhattan. Dreyfus founded Orchid Resorts & Escapes in late 2007 as a boutique sales, marketing and partnership agency that based its mission on the ideals of superior customer service and excellent industry relationships. It's Stacy's specialty of strategic market positioning and love of connecting her clients with the perfect escape that has kept clients coming back – not to mention her unbelievable portfolio of 22 exquisite properties, that continues to grow. Currently the company is marketing some of the most unique and exclusive resorts and destinations in the world.
Stacy holds a B.A. in Travel and Tourism from Clemson University. Stacy was also a member of Chi Omega (Psi Kappa Chapter) from 1991-1995.
Ms. Dreyfus is currently a member for Dress for Success, which assists economically disadvantaged women transitioning from unemployment to self-sufficiency by providing clothing, confidence boosts and career development.
Stacy is also a contributing writer for Jet Set Extra and has written for various Chicago publications while living in the windy city. She also writes a blog with her own fun, fresh travel tips with a bit of fashion kicked in.
If you need an expert in one-of-a-kind travel experiences including a fashion flair, Stacy Dreyfus is available for interviews and television appearances. She is available to speak about all areas of hospitality, travel marketing and travel tips & trends.
Christina Willett | Senior Director, Sales & Marketing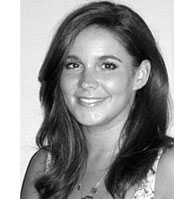 Prior to joining Orchid Worldwide, Christina has worked with luxury retailers such as Ralph Lauren and Barney's New York, both of which provided immeasurable experience in management, sales, and client relations.
Christina brings energy, intelligence, commitment, a high level of service, and a little elbow grease to her daily work. She is keenly interested in the world around her, which adds dimension to her efforts with clients as well as to the community where she lives and works. She is actively involved in the Junior League of Chicago; her volunteer efforts have ranged from Habitat for Humanity in New Orleans to working with substance abuse victims and their children in Chicago.
Christina holds a Bachelor of Arts degree from DePaul University. As a public communication major and a psychology minor, Christina has garnered a skill set that combines observation, consumerism, creativity, and a strong business sense.
Chester Brown | Director of Client Services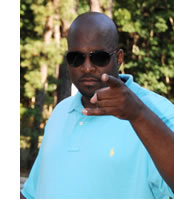 Chester brings a wealth of knowledge and experience to Orchid Worldwide from his 12 years of Banking experience with Bank of New York and Wells Fargo. His passion and energy towards Client Relations allows Orchid to continue keeping their clients engaged and satisfied.
Chester is extremely driven and enthusiastic towards making sure our clients are afforded the highest level of Customer Service.
Chester holds a BA in Criminal Justice from Kean University. He is actively involved in his community and serving in many capacities in his Church, as a High School Basketball coach and Mentor to young men.
Helena Ding | PR & Communications Consultant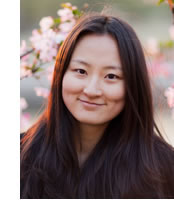 Coming from an international background, Helena has worked with a few global brands in strategic communications prior to joining the Orchid team. Her internship with Burson-Masteller Public Relations, as well as her work with Shanghai Morning Post, one of the largest press in China, has provided her with invaluable experience in brand management, target audience research and media relations. Detail-oriented and highly organized, Helena is fully committed to efficient solutions to any problems and aims at achieving the best communication results.
Helena has developed a keen interest in various cultures around the globe at an early age, which contributed to her growing passion for travel and languages. With a B.A. in English Language and Literature from Fudan University, she is a native speaker (and writer) of Mandarin Chinese, and a beginner in Japanese and French. Helena also holds a M.A. in Sociology from Columbia University, with a focus on the social construction of meaning.
Taylor McCleskey | Creative Guru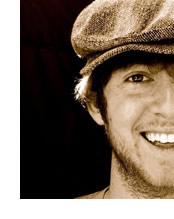 Before graduating from Clemson University with a Travel & Tourism degree, Taylor completed a summer long internship for the Atlanta-based luxury travel firm, Sterling Brownell (SB). His passion for travel marketing and graphic design began to blossom even more as he began work as a free-lance designer/marketer for SB upon his graduation in December of 2009. This road would eventually lead him to the doorsteps of Orchid.
According to Taylor, the love of travel and the love of design are really one-in-the-same. Both cause you to step outside of your boundaries, to explore new cultures/emotions and to find your true self. Without the excitement and adventure of travel/creativity, life would simply be... boring."
When he is not creating, you can find Taylor playing with his South Carolina-based band, The Tarlatans.
Michele Brown-Spahr | Sales Consultant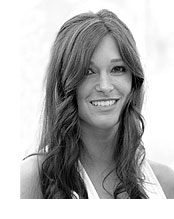 Mrs. Brown-Spahr has held key positions at NBC, Miramax and VH1 in Talent, Events and Publicity before making a career change to the hospitality industry four years ago. Her love and interest in travel, food and wine and her key strengths in the Entertainment Industry made the change to selling luxury travel a perfect fit.

She now specializes in Leisure and Corporate Travel and has developed an extensive client base including numerous Fortune 500 companies & premiere brands including Viacom, Disney, Time Warner, LVMH, Google, Sony and Morgan Stanley as well as works with high end Event, Talent and Meeting Planners. She has worked for companies such as Abercrombie and Kent, Mandarin Oriental, Anassa, Sol Melia, the Mark and the Gansevoort Hotel. She has always met challenges head on and brings enthusiasm to all her projects.

Michele holds a Bachelors degree in Psychology from the University of Buffalo. In her free time when she is not traveling she will be in her kitchen making a meat sauce, and testing out new recipes on her friends and family.